Header image: This photo of the BBMF Lancaster, lit up golden as it is pushed back into the BBMF hangar after an evening sortie, seemed entirely appropriate for its golden anniversary of 50 years with the BBMF. (Photo: Lisa Harding)
This month we celebrate the 50th anniversary of Lancaster PA474 joining the BBMF, an anniversary we also covered fully in a 13-page pictorial feature in the Club's recent 2023 Autumn Journal.
Built in 1945, Avro Lancaster B.1 PA474 was saved from permanent grounding by 44 Squadron in 1965. It was flown from Henlow to Waddington on 18th August that year on a "One Flight Only" clearance. After a two-year restoration to airworthy condition, PA474 flew again on 7th November 1967.
The Lancaster's career as a display aircraft officially began with a flypast at the Royal Review of the RAF at Abingdon in May 1968. Over the next five years PA474 became an increasingly regular and popular participant on the air show circuit, until the annual flying commitment of some 50 hours per year (half of what it is now) was becoming too much for RAF Waddington to handle.
On 20th November 1973, Lancaster PA474 was officially transferred to the strength of the BBMF and the aircraft was flown to RAF Coltishall to join the Flight, which was then based at the Norfolk airfield. This decision ensured that the Lancaster would continue to receive the attention and expertise that the Flight's engineers could provide and which it needed, so that the big bomber could meet its increasing number of display commitments. When the BBMF moved to its current home at RAF Coningsby in March 1976, Lancaster PA474 moved with the Flight to once again be based back in Lincolnshire, "Bomber County".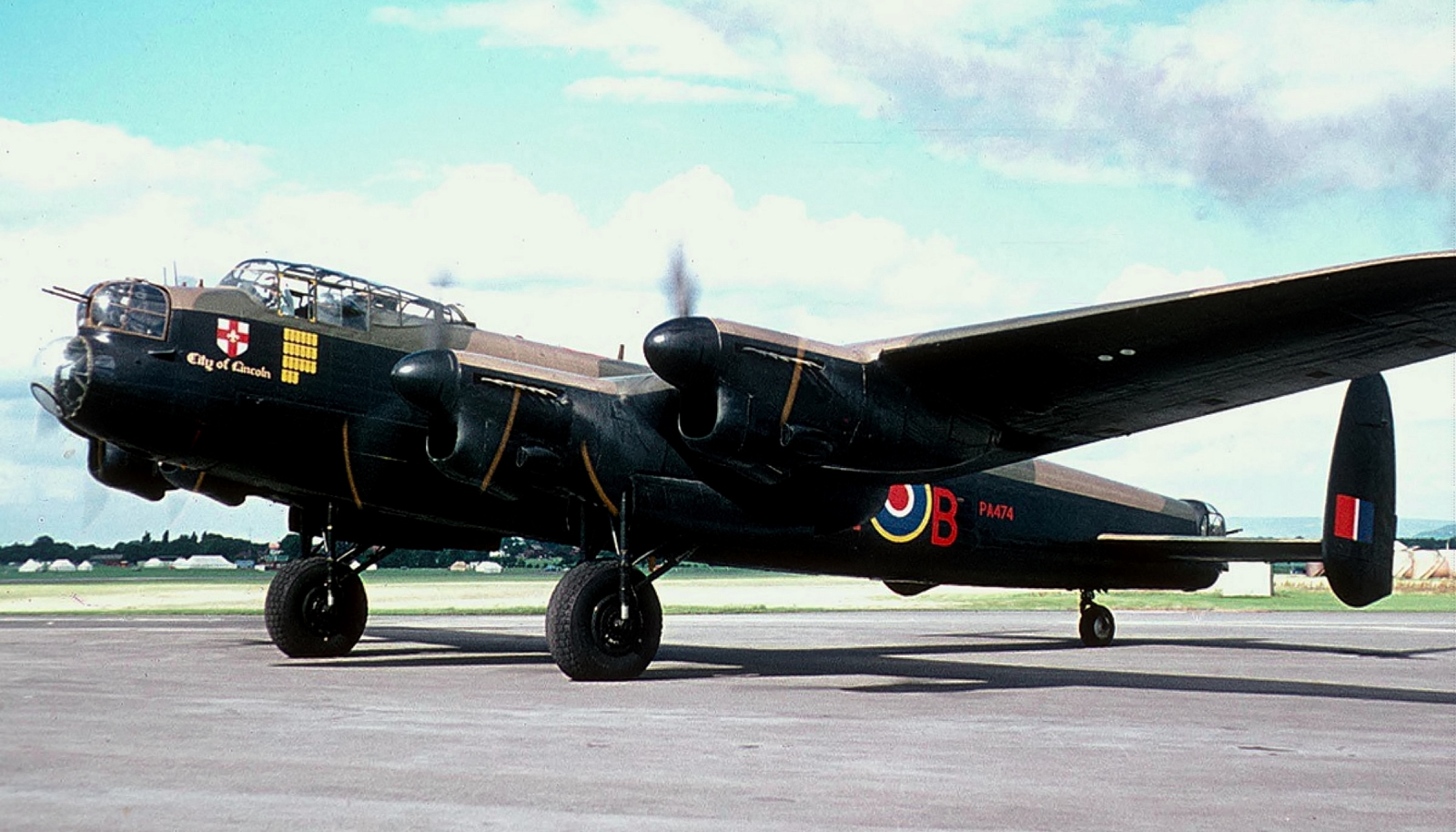 As we reach the Lancaster's golden anniversary with the BBMF she is resident in the Flight's hangar at Coningsby for winter maintenance, but currently somewhat short of tail feathers. Her fins and tail planes have been removed and transported to Duxford, as part of the project to replace the tail planes with brand-new manufactured structures. The Lanc's full set of tail feathers will be back in place for the start of the 2024 display season. In the meantime, why not visit the Flight's hangar this winter on a tour with the BBMF Visitor Centre (free to Club members) to pay your respects in person.