Header image: The commemorative coin which accompanied the certificate from The Honourable Company of Air Pilots for the Award of Honour to the BBMF (Photo: BBMF)
The BBMF is extremely proud to be the 2023 recipient of The Award of Honour from The Honourable Company of Air Pilots (otherwise known as "The Air Pilots") for "an outstanding and enduring contribution to aviation, not least operating as a living memorial to aviators killed in the service of the nation". OC BBMF, Squadron Leader Mark Sugden, was invited to The Air Pilot's Trophies and Awards Banquet at the Guildhall in the City of London on Thursday 26th October, along with two of the BBMF groundcrew engineer NCOs and two members of the BBMF admin staff, to receive the award on behalf of the BBMF.
The Honourable Company of Air Pilots presents awards each year to mark achievement, courage and excellence in aviation. These prestigious awards are presented in the Guildhall in the presence of up to 700 individuals involved in aviation. This year the BBMF was among the recipients, The Air Pilots citing the Flight's status as a national institution, representing values held dear by the RAF, typifying professional excellence, teamwork and dedication that have existed since the RAF's foundation and to which today's Service also aspires.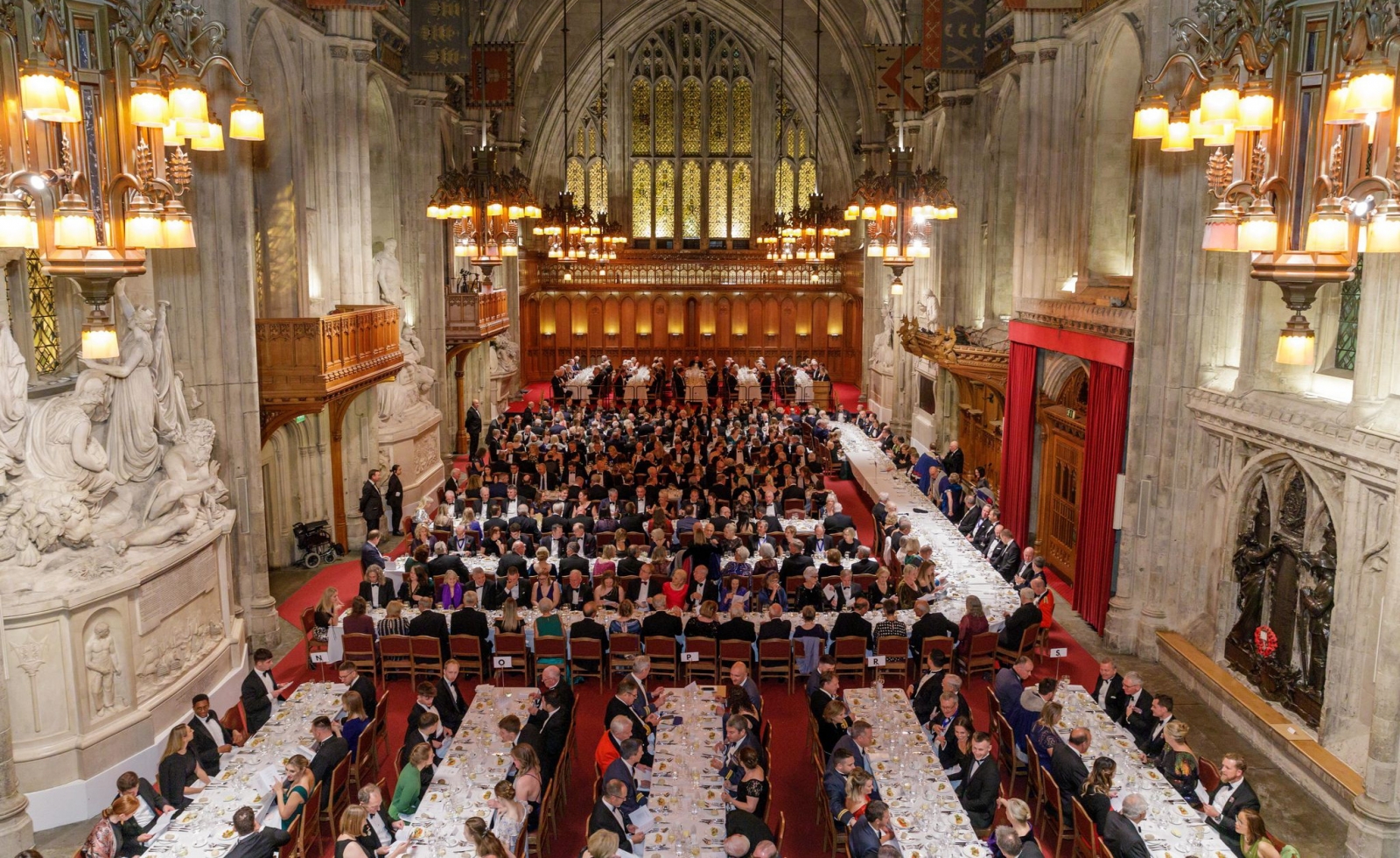 In its 2023 Trophies and Awards Citations Booklet, The Air Pilots recorded: "Now in its 66th year, the BBMF has displayed its aircraft to very many millions of people. In addition, around 25,000 people each year visit the BBMF at its home at RAF Coningsby via the BBMF Visitor Centre and hear the stories associated with the aircraft. The BBMF's personnel and its wonderful historic aircraft provide a dynamic synthesis of old and new, people and machines, which is a source of great envy for many air forces that do not have an equivalent, and one of great pride for the modern RAF. For an outstanding and enduring contribution to aviation, the RAF Battle of Britain Memorial Flight is duly recognised by the Award of Honour."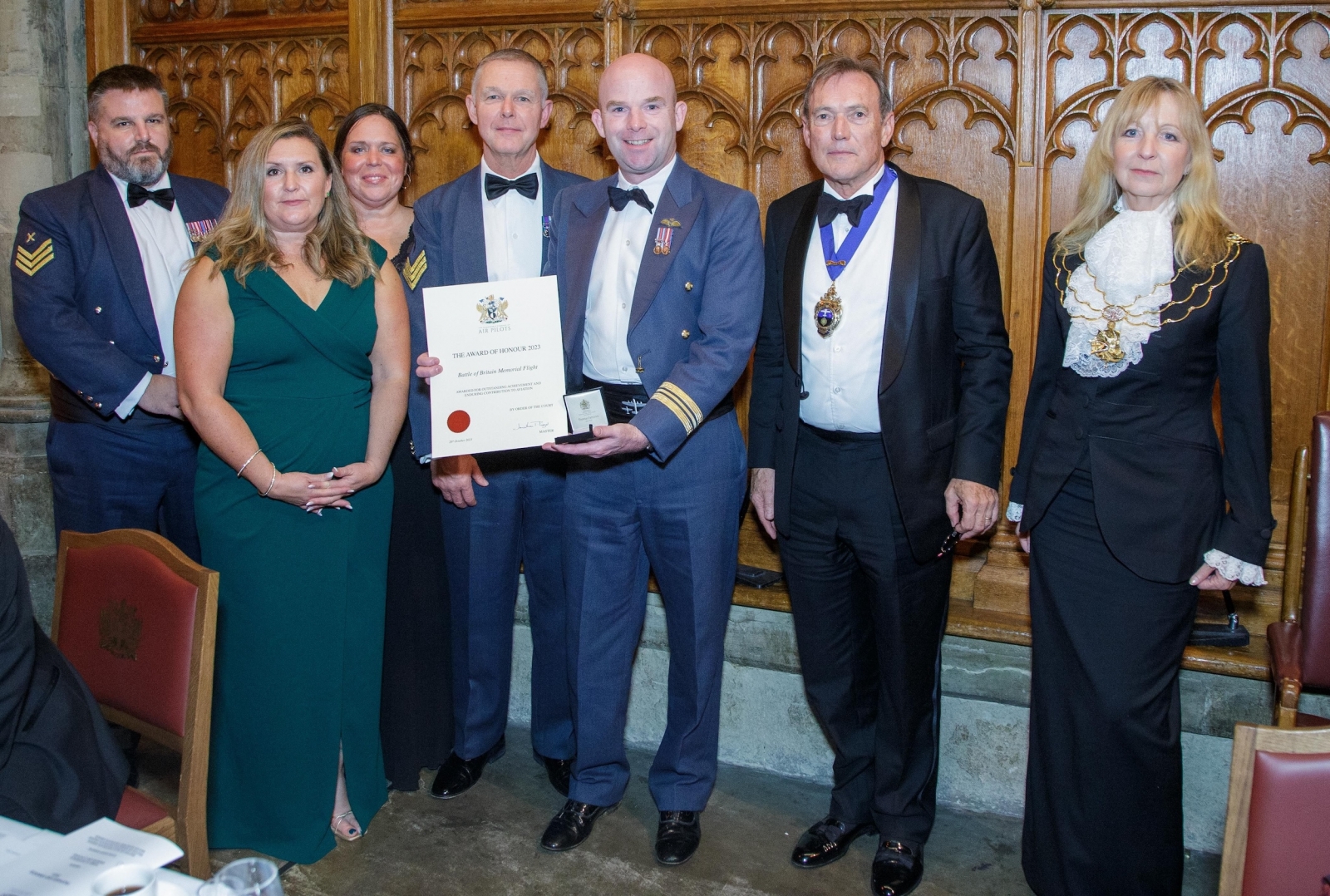 OC BBMF, 'Suggs' Sugden, said that he was particularly delighted to receive the award on behalf of the Flight because it recognises not just those who serve with the BBMF today, but all those who have played their part in the activities and successes of the Flight over its long history and, for all of them, this award is richly deserved.