Header image: Maurice Mounsdon in the cockpit of his 56 Sqn Hurricane 'US-C' in 1940.
Maurice Mounsdon, one of the last four surviving members of 'The Few', has died aged 101. Mounsdon began his flying training in August 1939 and subsequently joined 56 Squadron at Digby on 3rd June 1940. He shared in the destruction of a Dornier Do-17 on 3rd July and during the Battle of Britain he claimed two more enemy aircraft destroyed, two probably destroyed and two damaged.
On 31st August 1940 he was shot down in Hurricane Mk 1 R4197 'US-C' over Colchester by a Me Bf 109, suffering severe burns to his face and hands. He landed by parachute near the village of Great Easter and was picked up by local villagers. He spent the next nine months in various hospitals, including the Queen Victoria Hospital, East Grinstead, undergoing pioneering skin grafts and became a member of the famous 'Guinea Pig Club' for burned aircrew. He returned to ground duties in June 1941 on the staff of the Station Headquarters at North Weald. In April 1942 he recommenced flying duties, serving as a flying instructor for the remainder of the war. He was released from the RAF in February 1946 as a Flight Lieutenant and later settled in Menorca.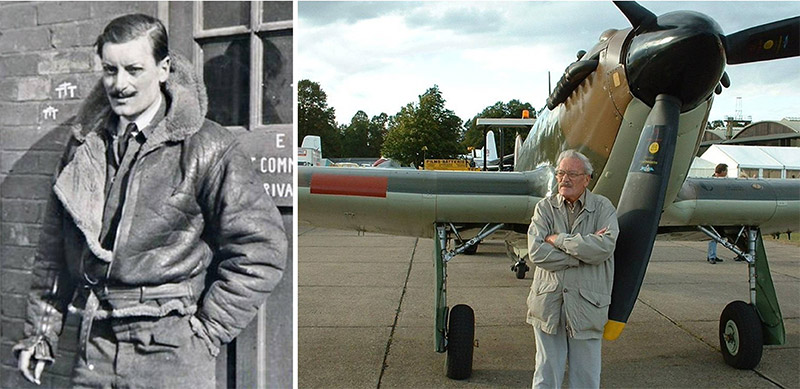 From 1998 until 2005 BBMF Hurricane Mk II LF363 carried the markings of Maurice Mounsdon's 56 Squadron Hurricane, 'US-C', inculding his peculiar little owl and horseshoe emblem under the cockpit, with a banner carrying the inscription 'Oiseau de Morte'. Maurice met LF363 painted in his 56 Squadron colours at Duxford in 2003.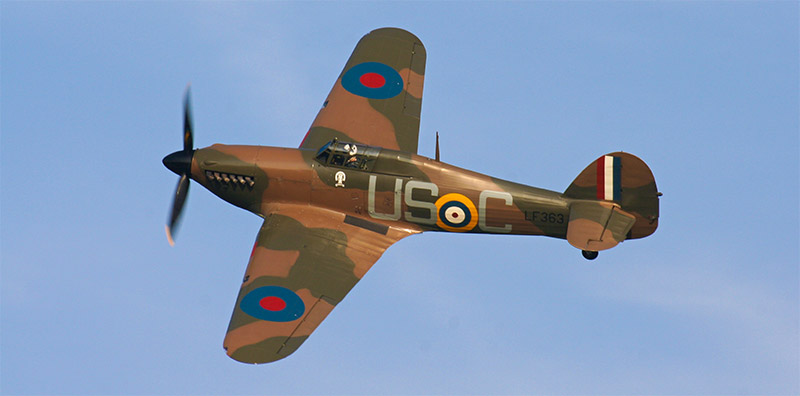 There are now only three of 'The Few' left alive: Flight Lieutenant William Clark DFM (219 Squadron Bristol Blenheim Air Gunner and later Beaufighter radar operator, aged 100), Wing Commander Paul Farnes DFM (501 Squadron Hurricane pilot and official fighter ace, aged 101) and Group Captain John Hemingway DFC (an Irishman who flew Hurricanes with 85 Squadron, aged 100).