Header image: Hurricane LF363 and Spitfire Mk IX MK356 break formation for a practice 'synchro' display at RAF Coningsby in late June (Photo: RAF Coningsby Photo Section Crown Copyright)
During the COVID-19 lockdown, the BBMF was restricted to flying only for currency. With Hurricane LF363 and three Spitfires available to fly, the four BBMF fighter pilots flew general handling sorties away from the airfield at Coningsby, once a week for the two full-time pilots, for whom this was their only flying, and fortnightly for the two volunteer fighter pilots. With all of the large air shows having been cancelled this year and the remaining events only possible later in the year, there was no urgent need to complete the normal BBMF pre-season work-up.

In June, the BBMF was given authority to commence a display work-up, mainly to counter 'skill fade'. This was to ensure that the Flight does not have to go through an entire year with the pilots and crews unable to fly the formations and displays with dynamic manoeuvring down to the minimum heights. The importance of practising the full displays and procedures and retaining these skill sets cannot be overstated for the experience levels on the Flight, with the long-term in mind. In addition, it is exciting to see on social media that a number of displays are now being organised under strict social distancing guidelines and the Flight hopes to partake in as many as possible.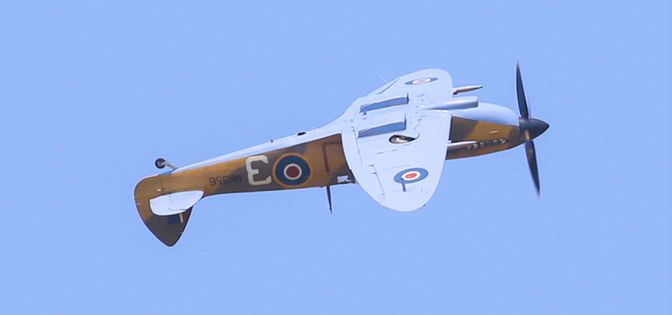 Since the third week of June, the BBMF fighters have been seen practising displays over the airfield at Coningsby down to the minimum height of 100 feet, including fighter 'synchro' displays and 'tail-chasing'. With the Lancaster now flying again, the bomber crews will regain their currency, work-up for their own individual Lancaster displays and then the fighter pilots will join in to fly the classic BBMF Lancaster, Hurricane and Spitfire three-ship display. The Flight has also been approved to work-up a special display to commemorate the 80th anniversary of the Battle of Britain called the 'Dowding Display'.