Header image: Left: George Dunn DFC LdH in front of a HP Halifax, a type he flew 'in anger'. Right: George's new book 'Resolute – To war with Bomber Command'.
Veteran World War Two Bomber pilot George Dunn DFC LdH will be familiar to some readers, not least because of his recent appearances in the TV series 'Inside the Spitfire Factory', in which he was reunited with a Spitfire that he flew to Greece in 1947. Club members may also recall that we covered the news of George being present to see that Spitfire return to the skies in our February 2020 newsletter. Some long-standing readers may also remember that we reported in the September 2018 newsletter on George's return to Peenemunde, which he had bombed in August 1943, as a 20-year-old Halifax captain. George is a good friend of the BBMF and has frequently visited the Flight and attended social functions.
George Dunn completed 44 operations during the Second World War. He flew his first tour from May to October 1943 on Handley Page Halifax bombers with 76 Squadron, during one of the most intense periods of the bombing war, always accompanied by his flight engineer Ferris Newton DFM. On completion of his tour, and after a period as an instructor pilot, George then took up duties flying de Havilland Mosquitos, firstly with 608 Squadron and then with No. 1409 Met Flight. He recalls the opportunity to fly Mosquitos with fondness and admiration. Now 98 years old, George Dunn has co-written a book, titled 'Resolute – To war with Bomber Command', in conjunction with his wartime flight engineer Ferris Newton DFM, and historian and author Steve Darlow.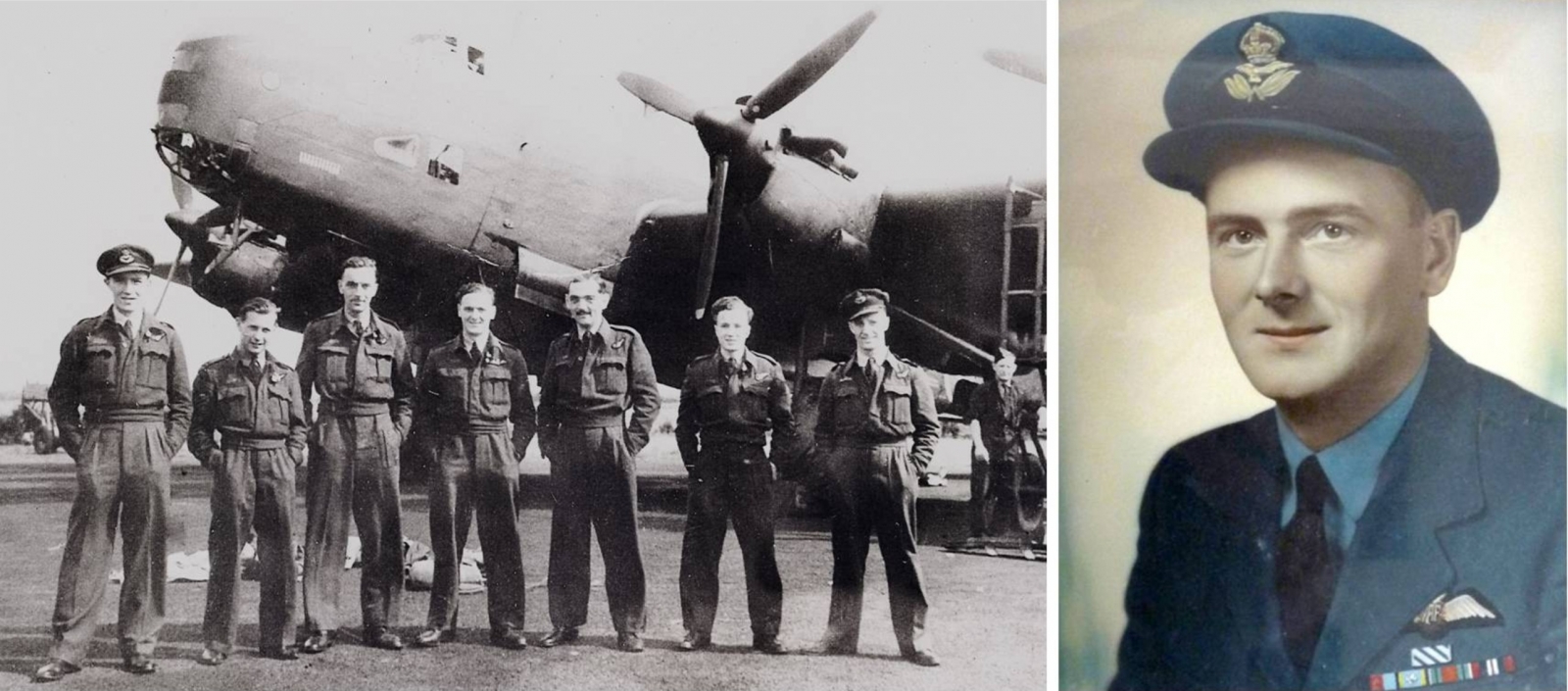 In 'Resolute', the title being the 76 Squadron motto, George and Ferris describe in detail their journey from novice airmen, through training, to crewing up and operational duties. It was a time at which the attrition rates in the air battle over Germany were escalating and the odds were against completing a full tour. Despite the pressures of operations, George, Ferris and the crew found time to enjoy life to the full!
'Resolute' is based on the detailed diary that Ferris kept during the war, and on accounts written by George, along with recorded interviews. Author Steve Darlow, with his extensive knowledge of the Bomber Command story, provides the context in which George, Ferris, and their crew went to war. Illustrated with photographs, and images from George's logbook, 'Resolute' tells the gripping story of one crew's fight for survival, and their contribution to the eventual defeat of Nazism. The foreword for the book has been written by Squadron Leader Mark 'Disco' Discombe, OC BBMF, and the book will be available from all the usual outlets from 31st January.