Header image: BBMF Hurricane Mk II LF363 is now 75 years old. (Photo: Darren Harbar)
Hurricane LF363 was built as a cannon-armed Mk IIC at the huge Hawker Aircraft factory at Langley, near Slough in Berkshire, during the latter part of 1943. The aircraft's first flight, an air test, was completed on New Year's Day, 1st January 1944. This remarkable Hurricane has therefore just passed its 75th 'birthday'.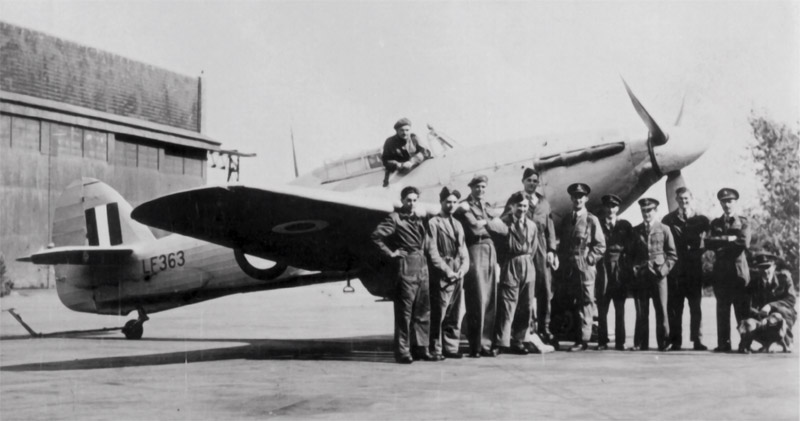 Hurricane LF363 served operationally with the RAF during World War Two on coastal shipping protection and air defence patrols off the east coast of Scotland, and other second-line duties. In 1948 LF363 was sent, probably for scrapping, back to Hawkers at Langley. Fortunately, it was saved from that fate, not least by the intervention of the Air Officer Commanding No 11 Group, Air Vice Marshal Sir Stanley Vincent CB DFC AFC. LF363 was subsequently held and maintained, rather unofficially, by a series of front-line squadrons and Station Flights between 1949 and 1956, flying on ceremonial occasions such as leading the Battle of Britain flypasts in London each year.
In July 1957, after a major re-fit at Hawkers, LF363 became a founding aircraft of the RAF Historic Flight, the forerunner of the BBMF, when the Flight was inaugurated at Biggin Hill. It is probably no exaggeration to state that without this Hurricane the BBMF would probably never have existed.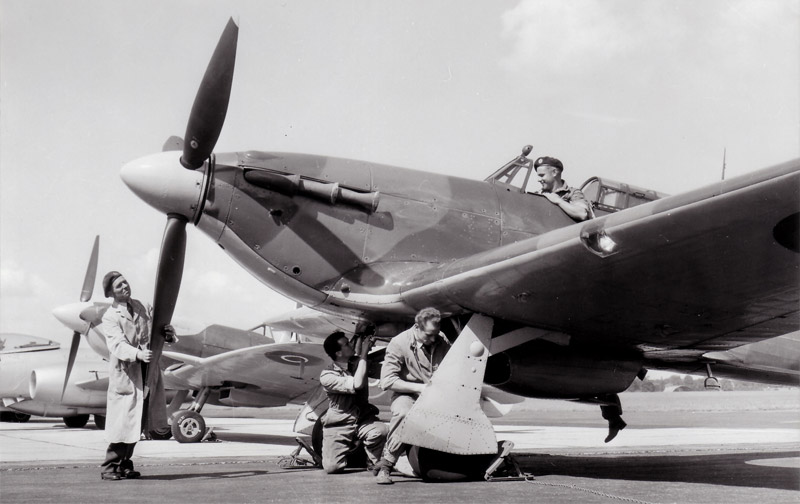 Unfortunately, LF363's service with the BBMF has not been continuous, as on 11th September 1991 it suffered an engine mechanical failure, which resulted in a crash landing at RAF Wittering. The aircraft was seriously damaged by the crash and the ensuing fierce fire; fortunately the pilot escaped with a broken ankle and minor burns. LF363 was completely re-built by Historic Flying Ltd between 1994 and 1998 when it flew again for the first time in seven years, subsequently re-joining the BBMF.

LF363 now appears as an eight-machine-gun-armed Mk IIA and always wears Battle of Britain era colour schemes. It is currently undergoing some winter servicing in the BBMF hangar at RAF Coningsby and so spent a quiet birthday 'resting'. One of only 15 airworthy Hurricanes worldwide at the last count, a number which has increased in recent times, LF363 will be flying again for the 2019 BBMF display season despite reaching the grand old age of 75.