The RAF Memorial Flight Official Club will be paused for the duration of the coronavirus (COVID-19) pandemic and the Government measures to control it. We apologise for any inconvenience.
This means that there will be a pause in email newsletters and that the delivery of membership cards, renewal gifts and new membership packs will also be suspended for the time being.
In addition, the winners of various Official Club ballot prizes which are event based, may well not be able to take up their prizes on the originally published dates, as many events are being postponed nationally. We will do our best to reschedule winners' prizes if that is possible when normal business resumes.
Unfortunately, there will be no-one to answer telephone calls or emails on Official Club issues during this period.
If you are due to renew your membership, you can still do this online via your online account. Your renewal gift, membership card and copy of the 2020 Yearbook will be sent out as soon as we are able to return to normal functionality.
Similarly, if you would like to join the Club as a new member during this period, you can still do so via our Join the Club page. Your membership pack and membership card will be sent out as soon as we are able to return to normal functionality.
We hope that you will understand the reasons for these measures in these unprecedented circumstances. There is currently no timeframe on this pause in the management and running of the RAF Memorial Flight Official Club; we will be sure to inform Club members when normal business is resumed.
BBMF Visitor Centre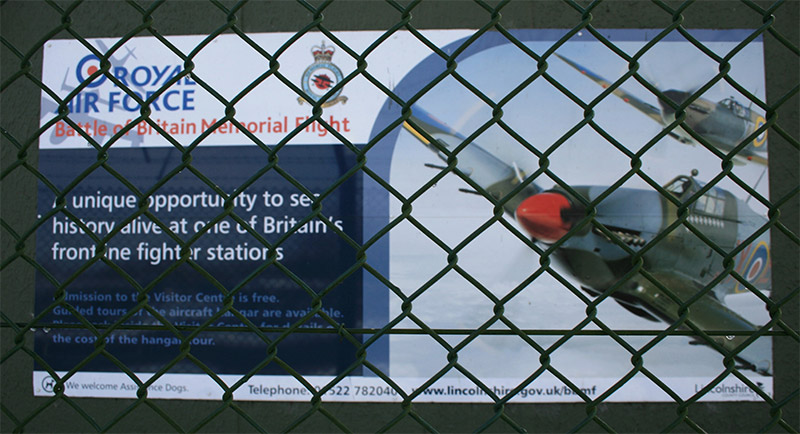 The BBMF Visitor Centre at the Flight's home at RAF Coningsby has also been forced to close temporarily as a result of the measures to control the spread of coronavirus. The Royal Air Force and Lincolnshire County Council operate in partnership to allow visitors access to the BBMF hangar on guided tours to see the Flight's aircraft at close quarters. In the current circumstances there was no alternative, but to close the BBMF hangar to visitors. The Council has also closed the BBMF Visitor Centre shop and exhibition area, along with all its other visitor attractions in Lincolnshire. We will be sure to keep Club members informed of when the BBMF Visitor Centre is able to re-open.