The RAF Memorial Flight Official Club holds monthly prize ballots for some wonderful prizes. All Club members are automatically entered into these prize ballots and in the first three months of this year several lucky members have won some truly superb and unique prizes. In addition, there were further bonus prizes on offer in February and March.
These were the Club prizes and winners for January to March 2019:
January ballot prize – Sit in a Spitfire at Biggin Hill
The prize was a tour of the Spitfire Company's Heritage Hangar at Biggin Hill for two people, including the opportunity for both to sit in a Spitfire and experience the cockpit first hand (normal cost £138). The Heritage Hangar is always a hive of activity with several ongoing restorations and also contains several Spitfires that are already airworthy, plus a Hurricane, a Harvard and a Piper Cub. Currently, there is also a visiting Messerschmitt 109E residing in the Heritage Hangar.
Winner: Mark Payne from Hertfordshire
February ballot prize – A pair of Spitfire Mk IIa P7350 cufflinks
The prize was a very special and beautifully crafted pair of Spitfire cufflinks (worth £225) made of metal from the BBMF's own Spitfire MK IIa P7350. The cufflinks are made by TMB, a small London-based company dedicated to producing provenance sculptures, cufflinks and other items, all incorporating in their making a metal or material originating from the actual iconic subject the item represents.
Winner: Simon Crook from Lancashire
March ballot prize – Experience Day at the BBMF
The RAF Memorial Flight Official Club's ballot prize for March was a fantastic, 'money cannot buy it', chance of a lifetime for a Club member to win an Experience Day with the BBMF at RAF Coningsby. The lucky winner and guests will be able to experience the activity during a typical BBMF weekend flying day from behind the scenes, with the engineers preparing the aircraft, the aircrew planning and briefing, and the aircraft starting up, taxying out, departing and returning. There will be opportunities to meet and chat with the BBMF pilots, crews and ground crew during the day and to watch the aircraft coming and going from a very privileged stand point.
Winner: Anthony David Andrews from Lincolnshire
Bonus prizes
In addition to the fantastic ballot prizes for Club members, there were also additional bonus prizes on offer in February and March.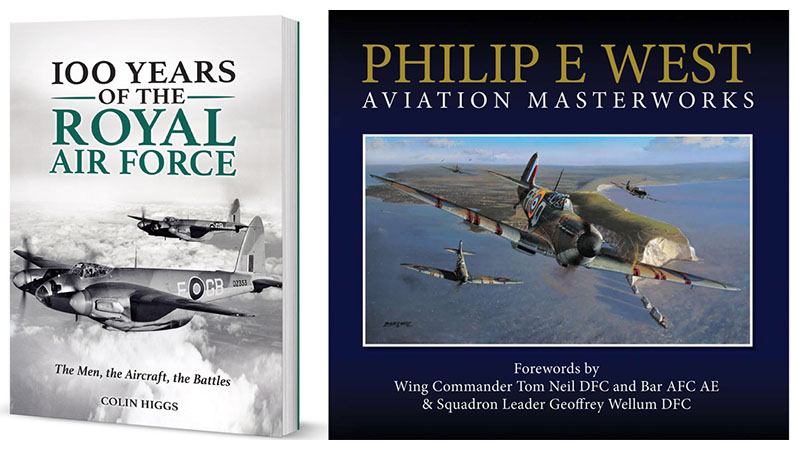 February bonus prize – A copy of Aviation Masterworks and 100 Years of the Royal Air Force
The lucky winner received a copy of the books Philip E West: Aviation Masterworks (normally priced at £40) and 100 Years of the Royal Air Force by Colin Higgs (worth £9.99).
Winner: Melanie Pickering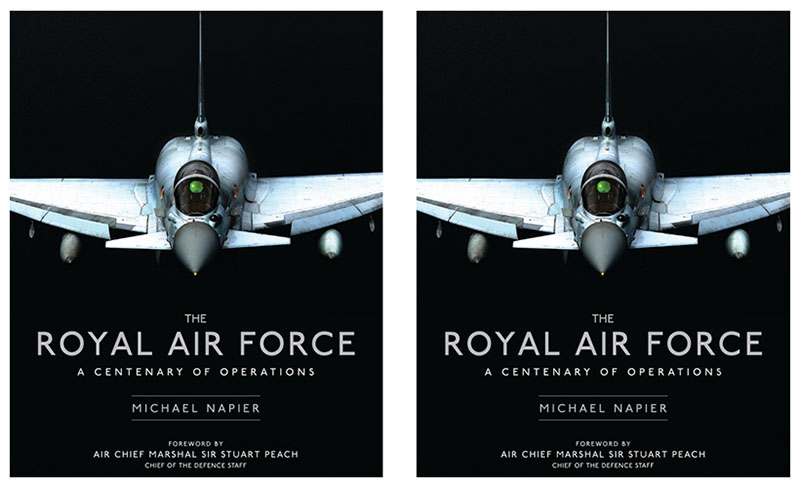 March bonus prize – A signed copy of The Royal Air Force: A Centenary of Operations
Two lucky people each won a copy of The Royal Air Force: A Centenary of Operations by Michael Napier, signed by the author (RRP £30).
Winners: Lorraine Williams & Richard Withington.