All members of the RAF Memorial Flight Official Club are automatically entered into our monthly prize ballots to win some wonderful prizes. These were the ballot prizes for the months of September to December 2020 and the lucky Club members who won them.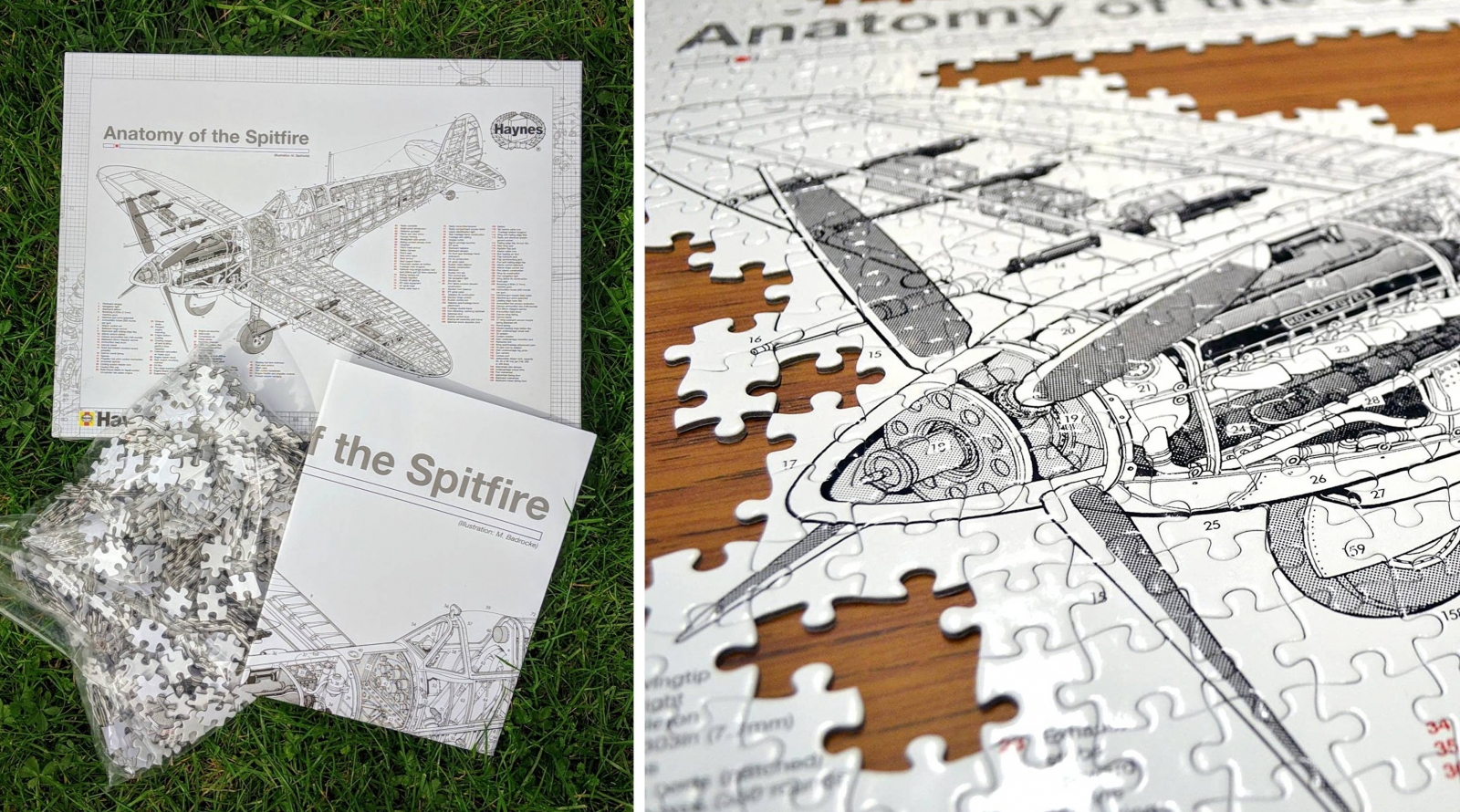 September ballot prize – Haynes 'Anatomy of the Spitfire' jigsaw
The September ballot prize was a Haynes 'Anatomy of the Spitfire' jigsaw. This fantastic Haynes jigsaw is made up of 1,000 pieces which come together to form a detailed black and white illustration of the technical elements of the Spitfire. It lists over 150 individual items from the propeller hub on the front to the rudder construction on the back, and all things in between. As an added bonus, the box also includes a fold out A2 poster which matches the jigsaw.
Winner: John Brittain from Derbyshire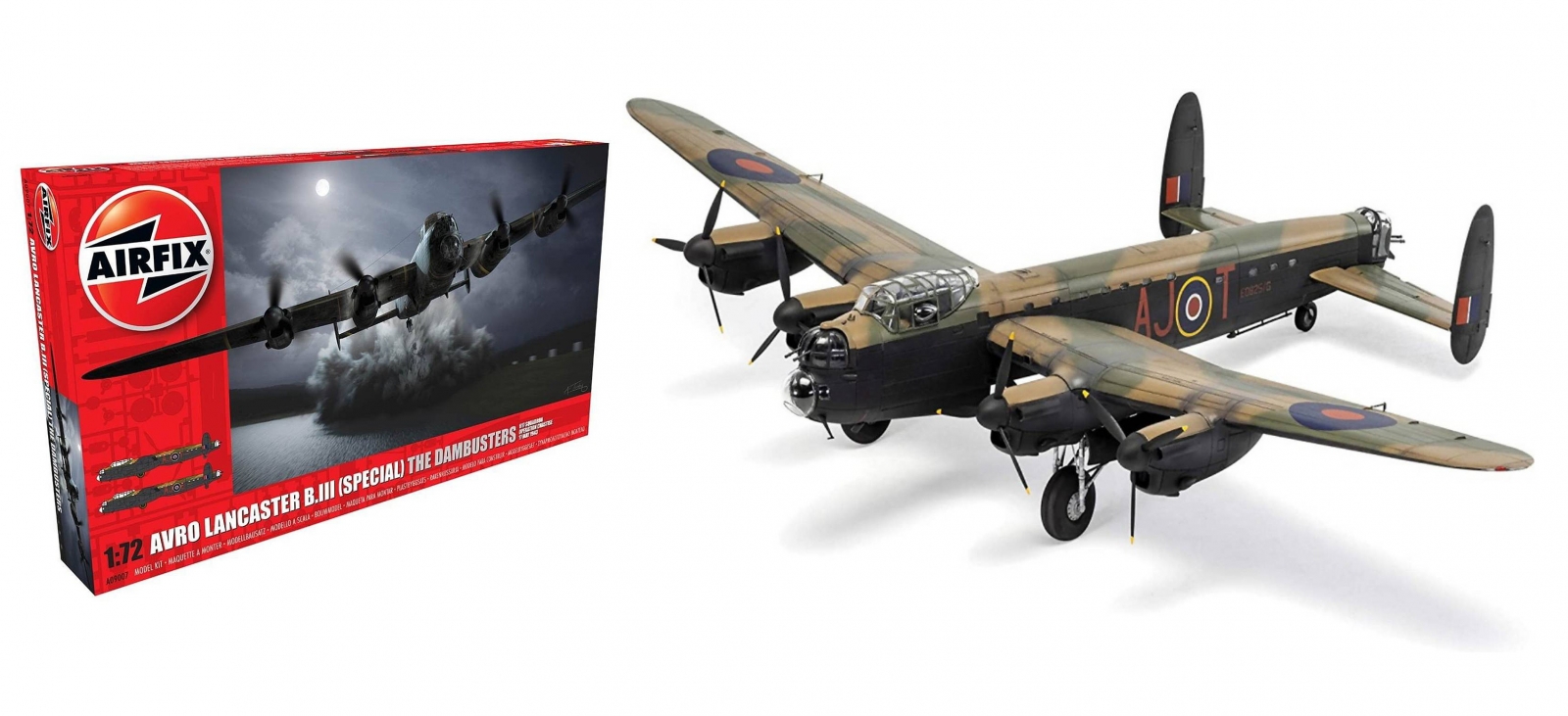 October ballot prize – Airfix kit of a 'Dambusters' Lancaster B.III (Special)
A 1:72 scale Airfix model kit of the Avro Lancaster Type 464 (Provisioning) or B.III (Special) as used on the famous 'Dams Raid'. The specially-modified Lancasters that flew on the raid had their mid-upper turrets and bomb-bay doors removed so that they could carry the Barnes Wallis designed, so-called 'bouncing bomb', officially named 'Upkeep'. This very accurate kit contains 239 parts and, when built, the model has a wingspan of 432mm.
Winner: Ian Ball from Hertfordshire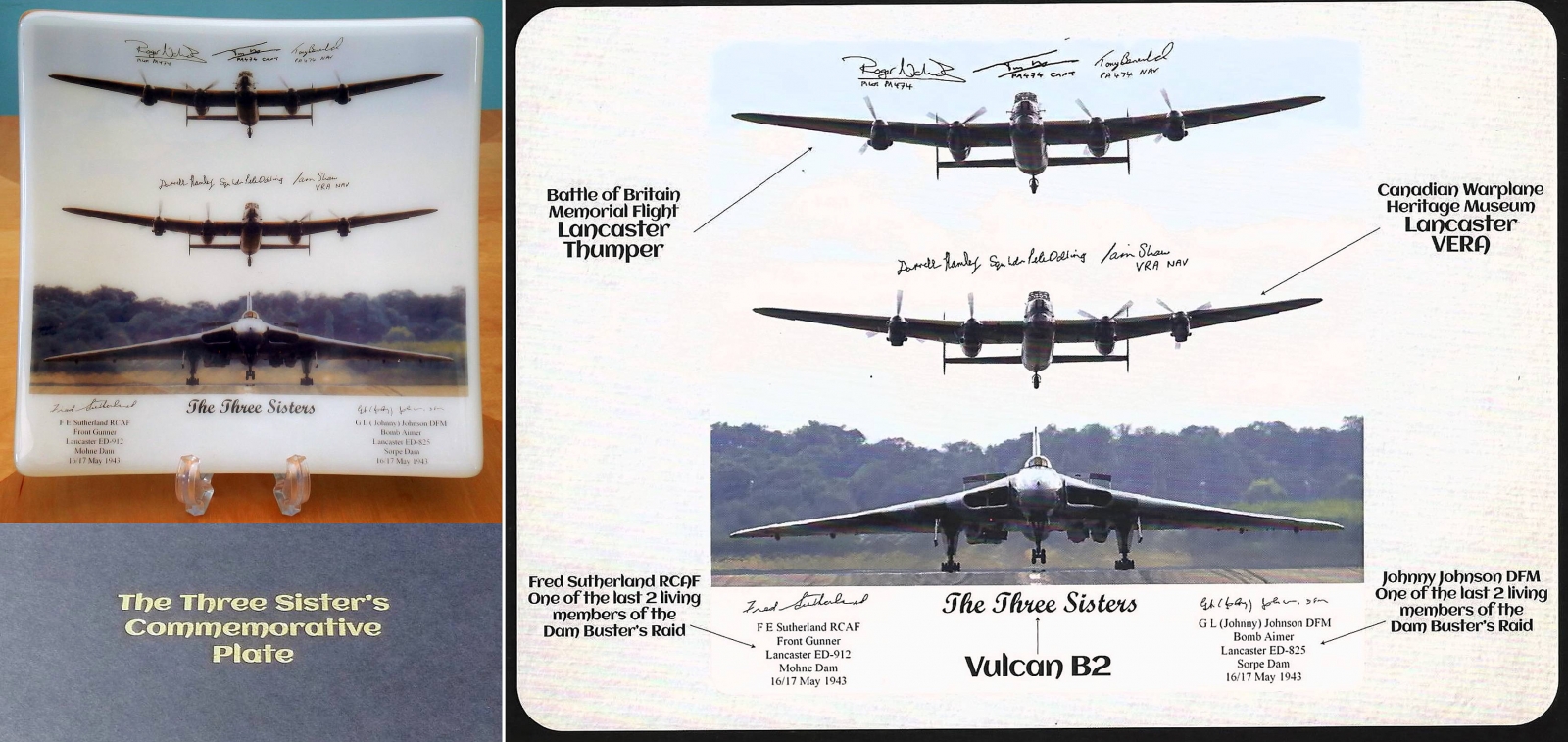 November ballot prize – 'The Three Sisters' commemorative glass plate
A limited edition 'Three Sisters' commemorative plate featuring the BBMF and Canadian (CWHM) Lancasters and Vulcan B2 XH552. The eight-inch square glass plate was produced to commemorate the 2014 flight in formation of the two Lancasters and Vulcan B2 XH558. The plate features printed signatures of 'Dambusters' Fred Sutherland and Johnny Johnson MBE DFM, along with the signatures of the pilots and navigators of the two Lancaster aircraft in 2014. This is a fantastic and rare piece of aviation history. The plates originally retailed at £50 each.
Winner: John Goodacre from Kent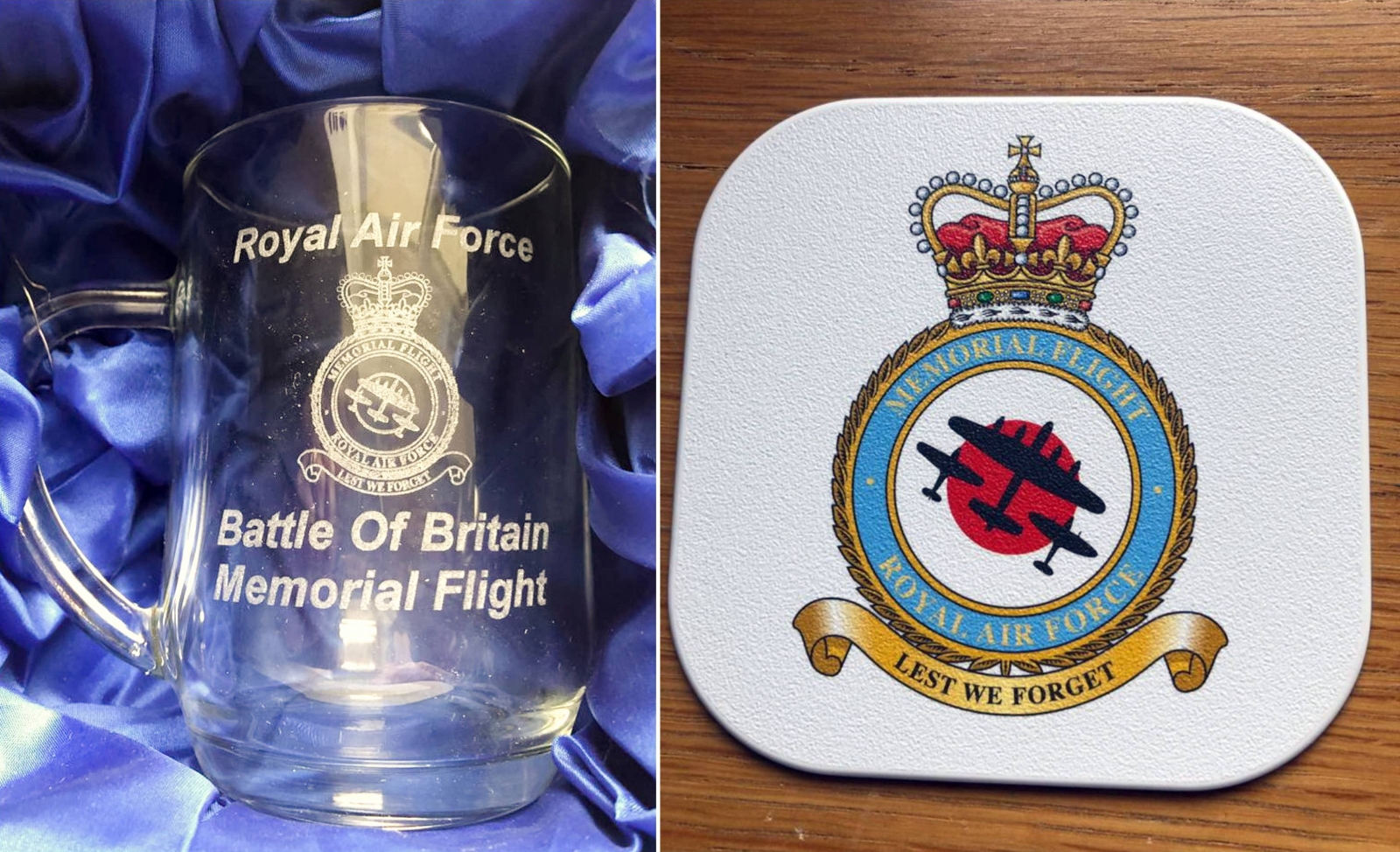 December ballot prize – BBMF glass tankard
An officially licensed RAF Battle of Britain Memorial Flight glass tankard engraved with the RAF BBMF badge and the inscription "Royal Air Force Battle of Britain Memorial Flight". A coaster displaying the BBMF badge in colour was also included.
Winner: Geoffrey Chapman from Lincolnshire