This month, the RAF Memorial Flight Club is giving away a ticket to an exclusive Mosquito Experience Day at the Lincolnshire Aviation Heritage Centre on Friday 6th September 2019. The day would usually cost £75.00 and gives you the chance to get close to Mosquito HJ711.
How to enter the ballot
All current members have been automatically entered into this month's ballot. If you're not already a member, please join the Club by 31st July 2019 to be entered into this prize draw.
As well as being entered into this month's prize draw, you'll also receive a Club membership pack. Members can also claim free aircraft hangar tours at the BBMF Visitor Centre, they will receive our Club magazine, published twice a year, and will receive monthly e-newsletters with content exclusive to Club members.
Join the RAF Memorial Flight Club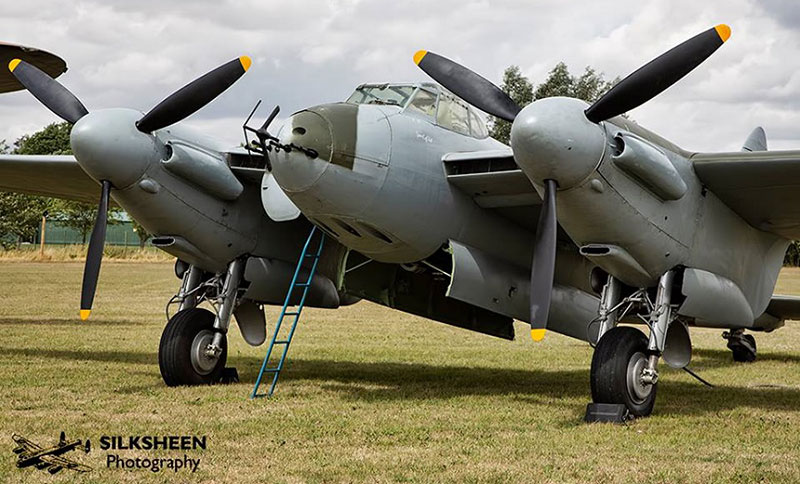 About the Mosquito Experience Day
The Lincolnshire Aviation Heritage Centre offers the only live Mosquito experience in the world, allowing you unique photo opportunities with Mosquito HJ711, the chance to see the cockpit from the crew ladder and to view an engine run. You will learn about HJ711, the role of the Mosquito during WWII and get a better understanding of the bravery and sacrifice of those that flew for Bomber Command.
Lunch, tea/coffee and cake will be provided and the schedule for Friday 6th September will be as follows:
10.00am - Arrivals and welcome tea/coffee
10.45am - Briefing and attendees are split into two groups
11.30am - Mosquito engine run
12.00pm - Lunch
1.00pm - Group 1 look into the cockpit and rear fuselage (and take photos!), Group 2 have a chance to look around the museum
2.00pm - Group 2 look into the cockpit and rear fuselage (and take photos!), Group 1 have a chance to look around the museum
2.30pm onwards - Afternoon tea/coffee and cake