Header image: Left: Tom Neil at North Weald during the Battle of Britain in 1940, aged 20. Right: Tom Neil at the Battle of Britain Monument on the Victoria Embankment, London.
The BBMF was very saddened to hear of the death of Battle of Britain fighter ace Wing Commander Tom Neil DFC and Bar AFC AE LdH, who passed away on 11th July, three days before his 98th birthday.
Tom had been a friend of the BBMF for many years, he wrote the 'Veteran's Viewpoint' for the Official Club 2015 Yearbook (the 75th anniversary of the Battle of Britain issue), and he had attended various events with the Flight, including last year's BBMF 60th anniversary celebrations.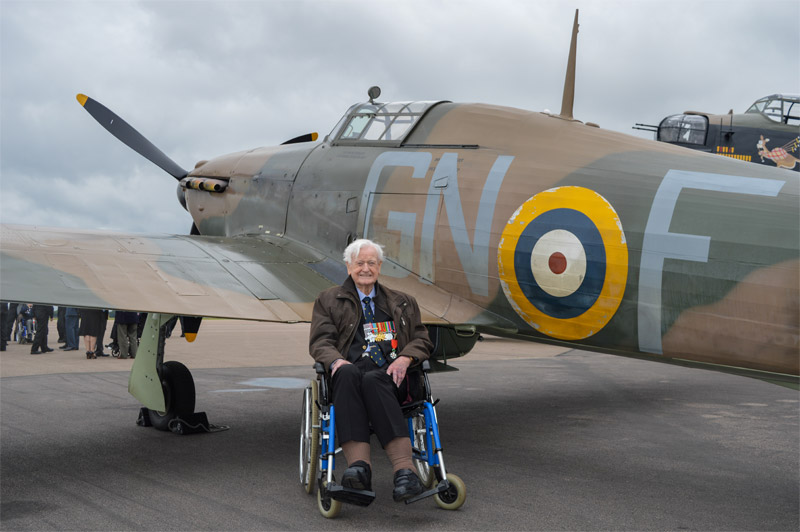 As many readers will know, BBMF Hurricane LF363 has carried the code letters of Tom Neil's 249 Squadron Battle of Britain Hurricane – 'GN-F' – on its port side since 2017. Tom actually flew LF363 many years ago before it became a founding aircraft of the BBMF, and he retained a close personal interest in the aircraft, as he explained: "After the war I flew Hurricane LF363 many times, whilst it was with the Fighter Command Communications Flight at Bovingdon in 1951. It is wonderful to know that LF363 is still flying in the careful hands of the RAF Battle of Britain Memorial Flight all these years on, a rare airworthy survivor of the type that played such an important part in the Battle of 1940."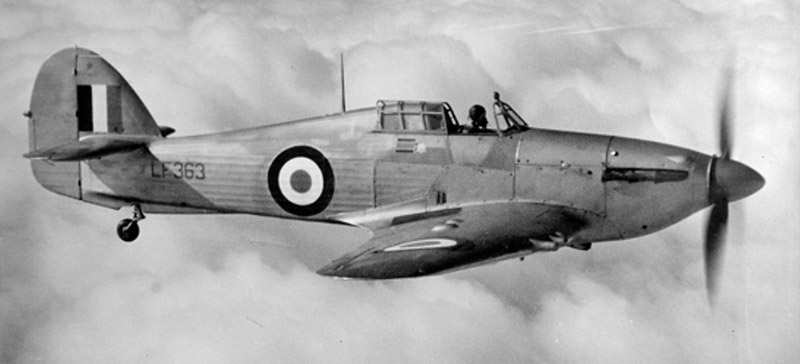 During the Battle of Britain Tom flew 141 combat missions in Hurricanes, often scrambling four or five times a day when the weather was good, and survived numerous contacts with the enemy. His aircraft was hit by enemy fire on several occasions and on 6th October 1940 he had to take to his parachute over southern England after a mid-air collision with another Hurricane. Tom claimed 13 German aircraft destroyed during the Battle, and subsequently shot down an Italian Macchi C.200 fighter whilst flying from Malta in 1941. He was awarded the Distinguished Flying Cross (DFC) in October 1940 and a Bar to it in November that year.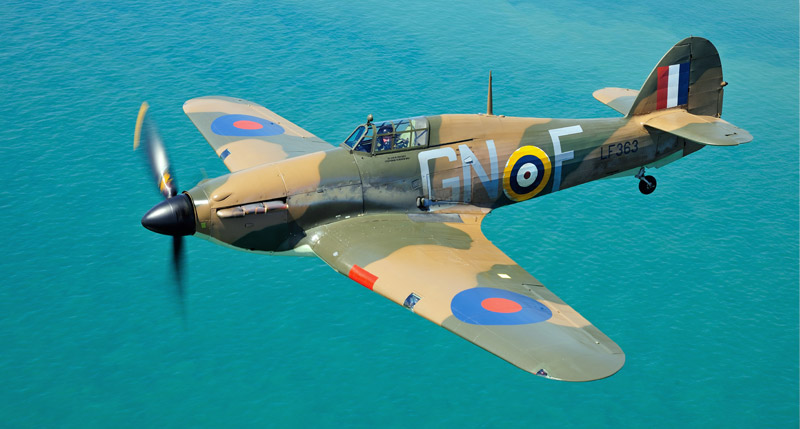 In 1945 Tom married his long-term girlfriend Eileen, who had been a WAAF 'plotter' at Kenley during the Battle of Britain and served with the WAAF throughout the war, reaching the rank of Pilot Officer. The couple had met in 1942 and promised each other that they would marry as soon as the war was over. The couple were married for 69 years, but Eileen died in 2014 leaving Tom without his "rock". Tom remained in the RAF after the war and commanded 208 Squadron, stationed in Egypt, flying Gloster Meteor jets; he was awarded the Air Force Cross in 1956. He left the RAF as a Wing Commander in 1964 and subsequently worked in the shoe industry. After reaching retirement age Tom became a prolific author with several highly acclaimed books to his name including the brilliant 'Gun Button to Fire', a brutally honest and compelling account of his Battle of Britain experiences.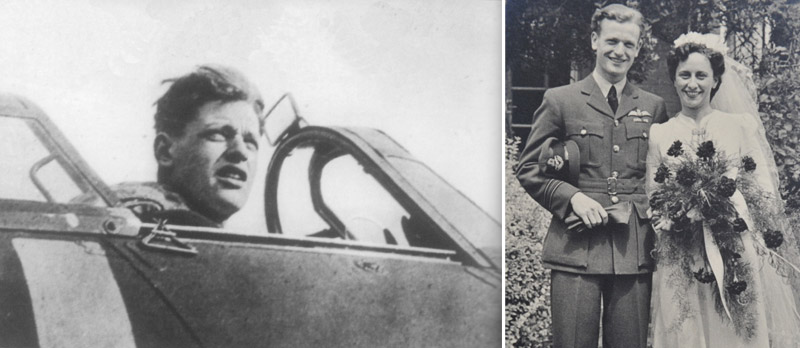 A new biography of Tom Neil written by Peter Jacobs, titled 'Flying, Fighting and Reflection', the first full account of Tom's life, is due to be published by Pen and Sword at the end of September and is now available for pre-order.