All members of the RAF Memorial Flight Official Club are automatically entered into monthly prize ballots to win some wonderful prizes. In the last three months several lucky members have won some brilliant and unique prizes. There have also been further bonus prizes on offer each month.
These were the Club prizes and winners for April to June 2019:
April ballot prize – VIP tickets to the IBCC's D-Day 75 Concert, worth £150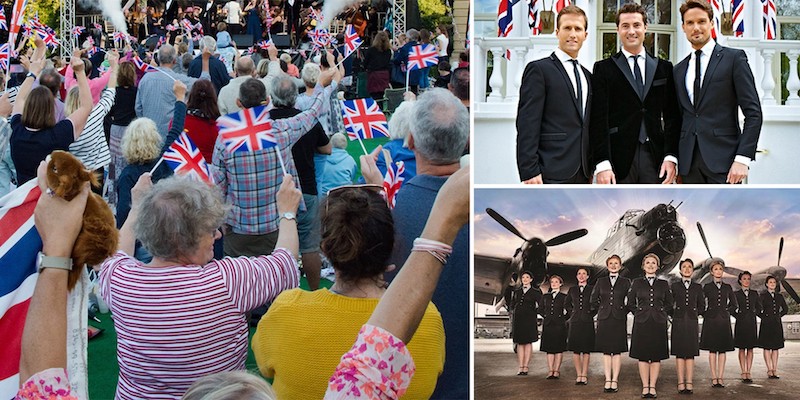 A lucky Club member won two VIP tickets to the D-Day 75 Concert, which took place at the International Bomber Command Centre, Lincoln, on the evening of Sunday 9th June 2019. The concert featured the D-Day Darlings – of Britain's Got Talent and Pride of Britain fame – the Military Wives Choir and Brit-Award winning vocal group, Blake.
Winner: Michael Tighe from Gloucestershire
May ballot prize – An internal tour of BBMF Lancaster PA474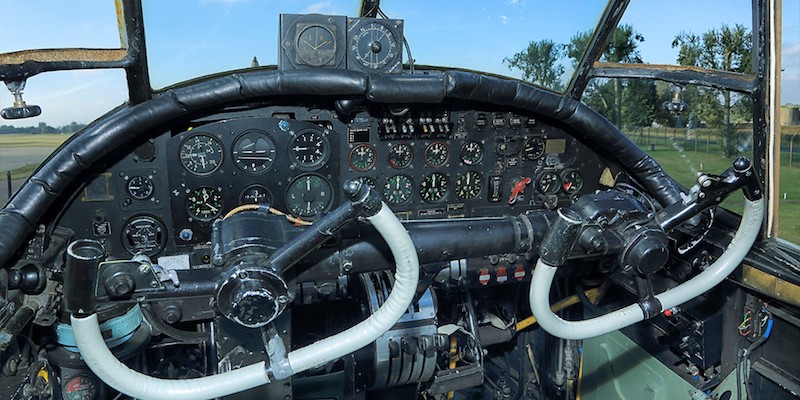 The ballot prize for May was a 'money cannot buy it' opportunity to experience what it is like inside BBMF Lancaster PA474. The winner was able to climb inside the Lancaster at the BBMF's home at RAF Coningsby and make their way up to the cockpit, with a BBMF guide to explain everything.
Winner: Lorraine Abraham from Hertfordshire
June ballot prize – Tickets to the Battle Proms Picnic Concerts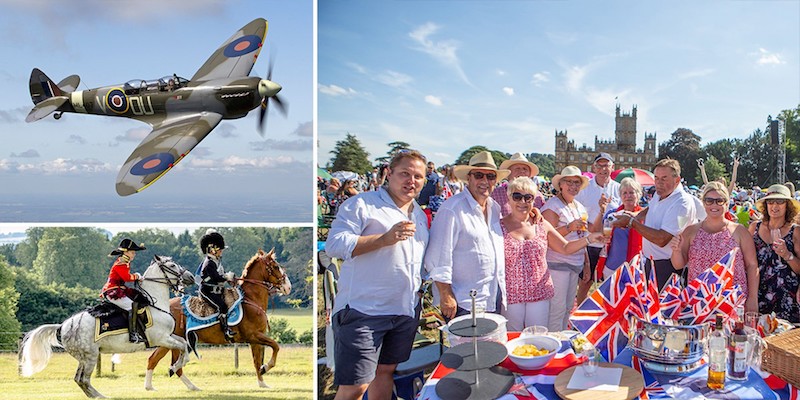 Three lucky members each won a pair of tickets (worth £79.90) to the Battle Proms Picnic Concerts that are taking place at various venues across the UK in July and August. The Battle Proms are summer celebrations with sublime music from a 60-piece orchestra plus breath-taking Spitfire, parachute, cannon, cavalry and fireworks displays! The winners can choose the date and venue they would like to attend.
Winners: Adrian Mann from Cambridgeshire, Rob Daines from Norfolk and Rosemary Smith from Derbyshire
Bonus prizes
In addition to the fantastic ballot prizes for Club members, there were also additional bonus prizes on offer each month from April to June.
April bonus prize – Tickets to 'Overlord 75 @ Southwick House'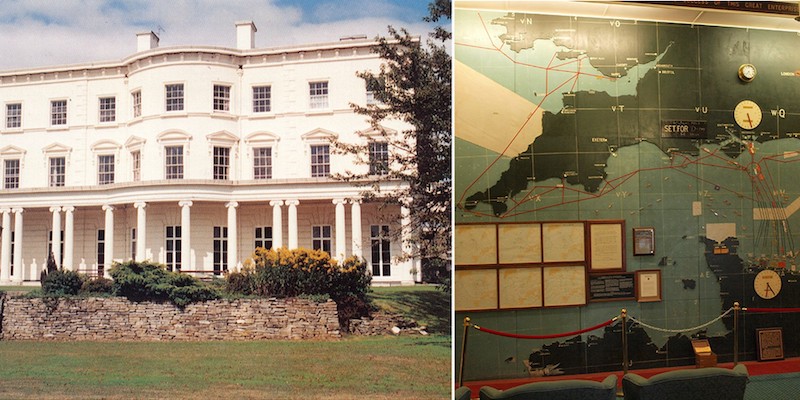 The April bonus prize was two tickets to the 'Overlord 75 @ Southwick House' evening reception on Saturday 8th June 2019. The event took place in the Officers' Mess, Southwick House, Hampshire and tickets would usually have cost £45 each.
Winner: Eva Lowe
May bonus prize – Tickets to 'Step back to the 1940s'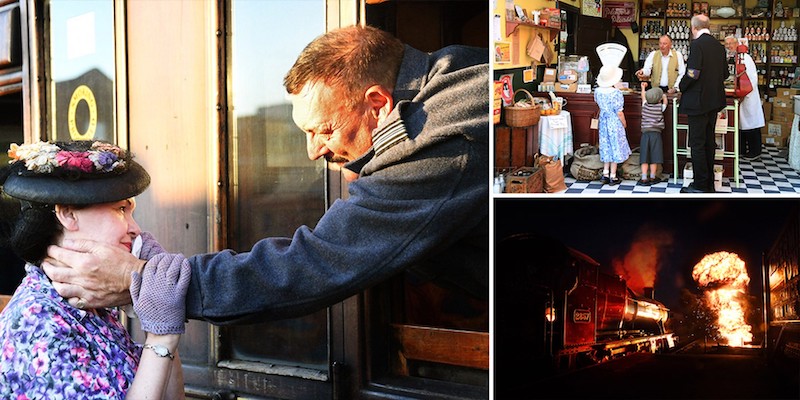 In addition to the ballot prize for May, there was a bonus prize of two tickets to Severn Valley Railway's 'Step Back to the 1940s' event on Sunday 30th June. The two 'one-day rover' tickets allowed unlimited travel to see the range of attractions all along the line during the day, plus free entry to The Engine House Visitor Centre.
Winner: Greg Abbott
June bonus prize – Tickets to Biggin Hill's Festival of Flight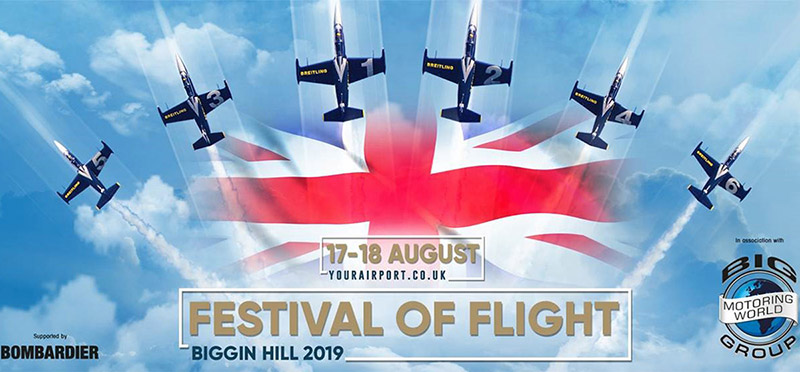 Four lucky people won a pair of tickets to the Festival of Flight at Biggin Hill on Saturday 17th and Sunday 18th August. Over 30,000 people from far and wide attend the annual event to enjoy a weekend full of adrenaline-charged aerial entertainment and tickets would usually cost £29 each.
Winners: Paul McKernan, Susan Armitage, Terry Fitzpatrick and Trevor Cottam
June bonus prize – Tickets to Military Odyssey at the Kent Showground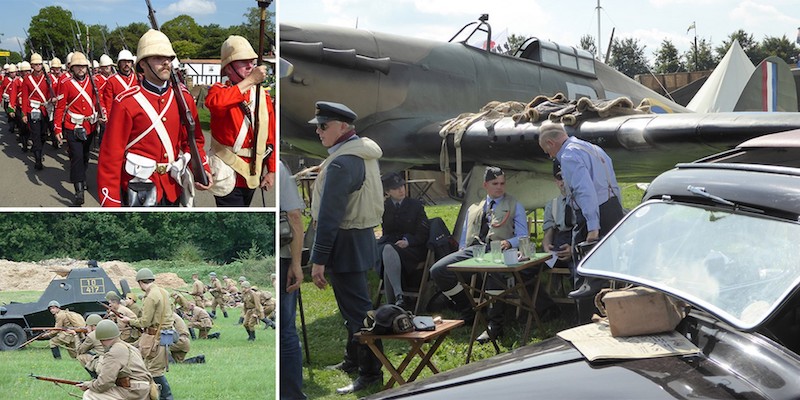 A one-day family ticket for Military Odyssey, which takes place at the Kent Showground on Saturday 24th, Sunday 25th and Monday 26th August. The family ticket is valid for up to two adults and two children and would usually cost £48. Military Odyssey is the world's largest multi-period re-enactment show, with over 4,000 re-enactors and living history enthusiasts in attendance as well as over 250 stalls and 200 vehicles. The 200-acre site has two separate arenas in addition to the main battlefield, where battlefield re-enactments take place all weekend.
Winner: Lawrence Kent