Header image: Wg Cdr Paul Farnes DFM was the last surviving Battle of Britain fighter ace.
We are sad to report on the death of the last surviving fighter ace of the Battle of Britain, Wing Commander Paul Farnes DFM, who passed away peacefully at his home on 28th January, aged 101.
Paul Farnes was born on 16th July 1918. He joined the RAF Volunteer Reserve in April 1938 and was mobilised in July 1939. In September 1939 he joined No 501 Squadron as a Sergeant Pilot and served with the unit in France in May 1940. He claimed his first victories during the Battle of France: a Heinkel He 111 destroyed and two 'shared' kills against a He 111 and a Dornier Do 17. However, this was just a 'curtain raiser' to his impressive tally in the Battle of Britain that followed. On 12th August 1940 he claimed a Junkers Ju 87 Stuka destroyed, on the 15th two more, on the 18th a Do 17, on the 28th a Bf 109 and on the 30th a He 111 damaged. He damaged two Bf 109s on 2nd September and a Bf 110 on 3rd September, damaged Do 17s on the 14th and 27th, destroyed a Junkers Ju 88 on the 30th and probably destroyed Bf 109s on 29th October and 8th November (just after the official end of the Battle). It was a remarkable tally – six destroyed, one probably destroyed and six damaged within the timeframe of the Battle of Britain – which saw him awarded the Distinguished Flying Medal (DFM) on 22nd October 1940, as an official Battle of Britain ace with more than five 'kills'.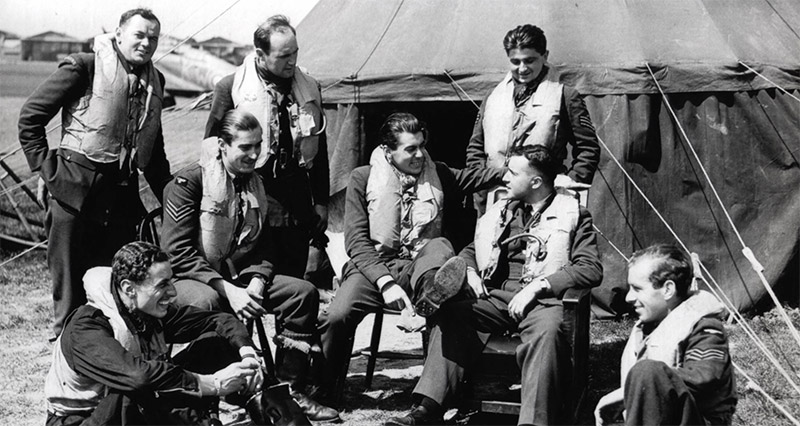 After being commissioned Farnes spent some time instructing at Operational Training Units, he flew Hurricanes in Malta and commanded 124 Squadron with Spitfire Mk IXs. After the war he remained in the RAF until 1958. He commanded 611 Squadron equipped with Mustang IVs, and served in staff appointments and instructional duties, attaining the rank of Wing Commander.
A tall, distinguished man with striking silver grey hair that he retained throughout his life, Paul Farnes was known for plain speaking and he generally shunned publicity. A number of authors seeking to write books about him made little headway. However, he was a staunch supporter of Battle of Britain commemorations, especially in his later life. He was the last member of 'The Few' who was fit enough to attend the annual Memorial Day at the Battle of Britain Memorial at Capel-le-Ferne last year, proudly representing his colleagues at the Service of Commemoration just over a week before his 101st birthday. He was always very proud of the DFM he was awarded as a Sergeant Pilot, declaring in a recent interview that he "wouldn't swap it for two DFCs" (the DFC was awarded to commissioned officers). Of the Battle of Britain he once said: "I never remember anyone thinking that we were going to lose, I don't think it ever occurred to us."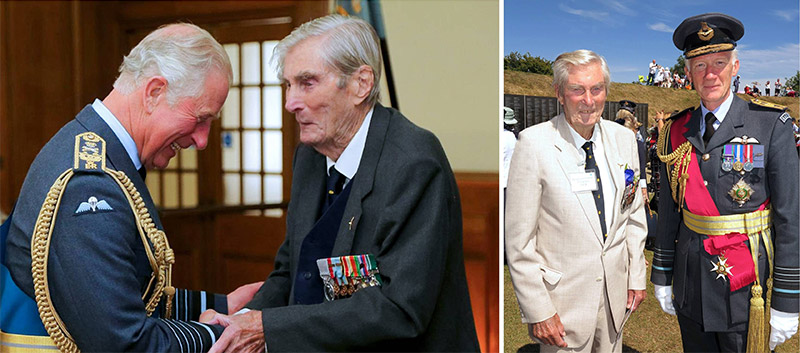 BBMF Hurricane Mk II LF363 flew with the code letters – 'SD-A' – of Paul Farnes' 501 Squadron Battle of Britain Hurricane on its starboard side for the 2017 and 2018 display seasons.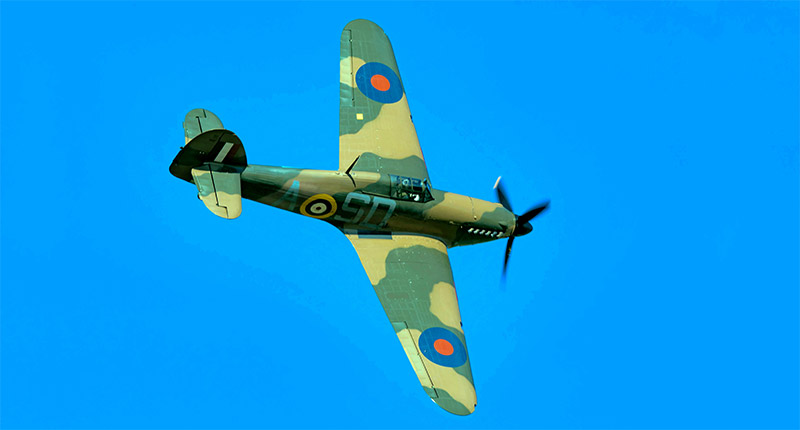 There are now only two of 'The Few' left alive: Flight Lieutenant William Clark DFM (219 Squadron Bristol Blenheim Air Gunner and later Beaufighter radar operator, aged 100) and Group Captain John Hemingway DFC (an Irishman who flew Hurricanes with 85 Squadron, aged 100).