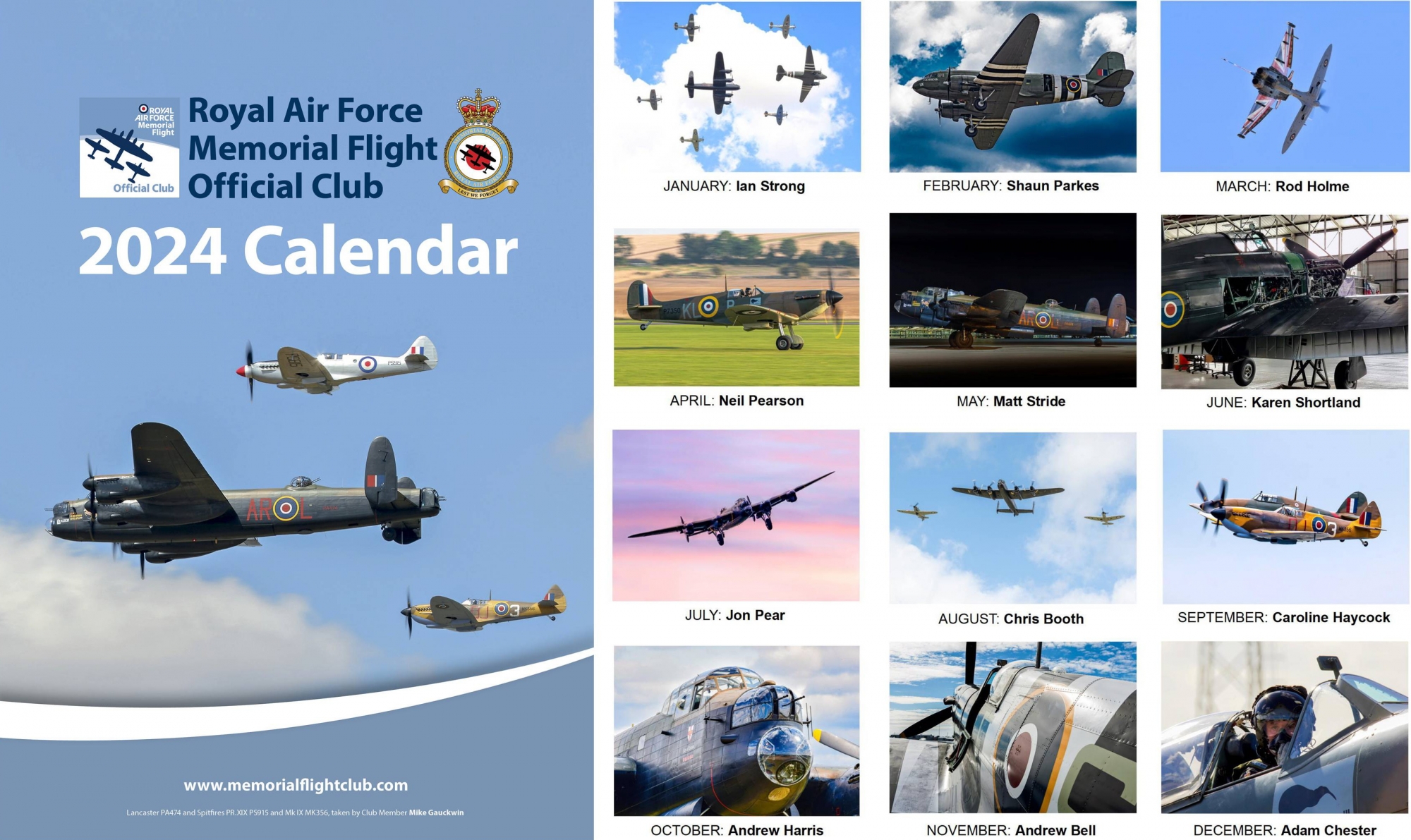 The RAF Memorial Flight Official Club 2024 calendar is now on sale, available from the Club's office.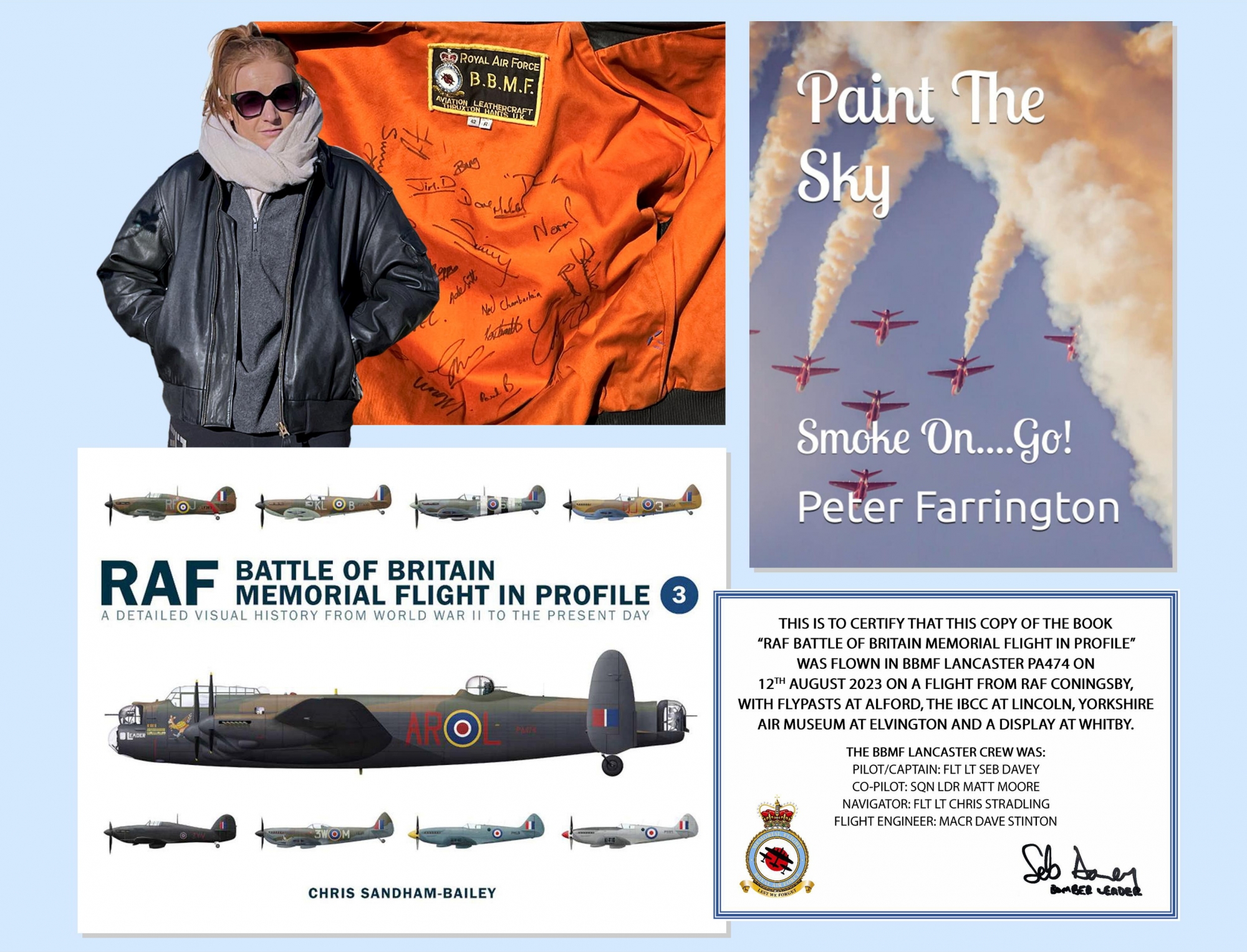 All members of the RAF Memorial Flight Official Club are automatically entered into our monthly prize ballots to win some special prizes. These were the ballot prizes for the months of July to September 2023 and the lucky Club members who won them.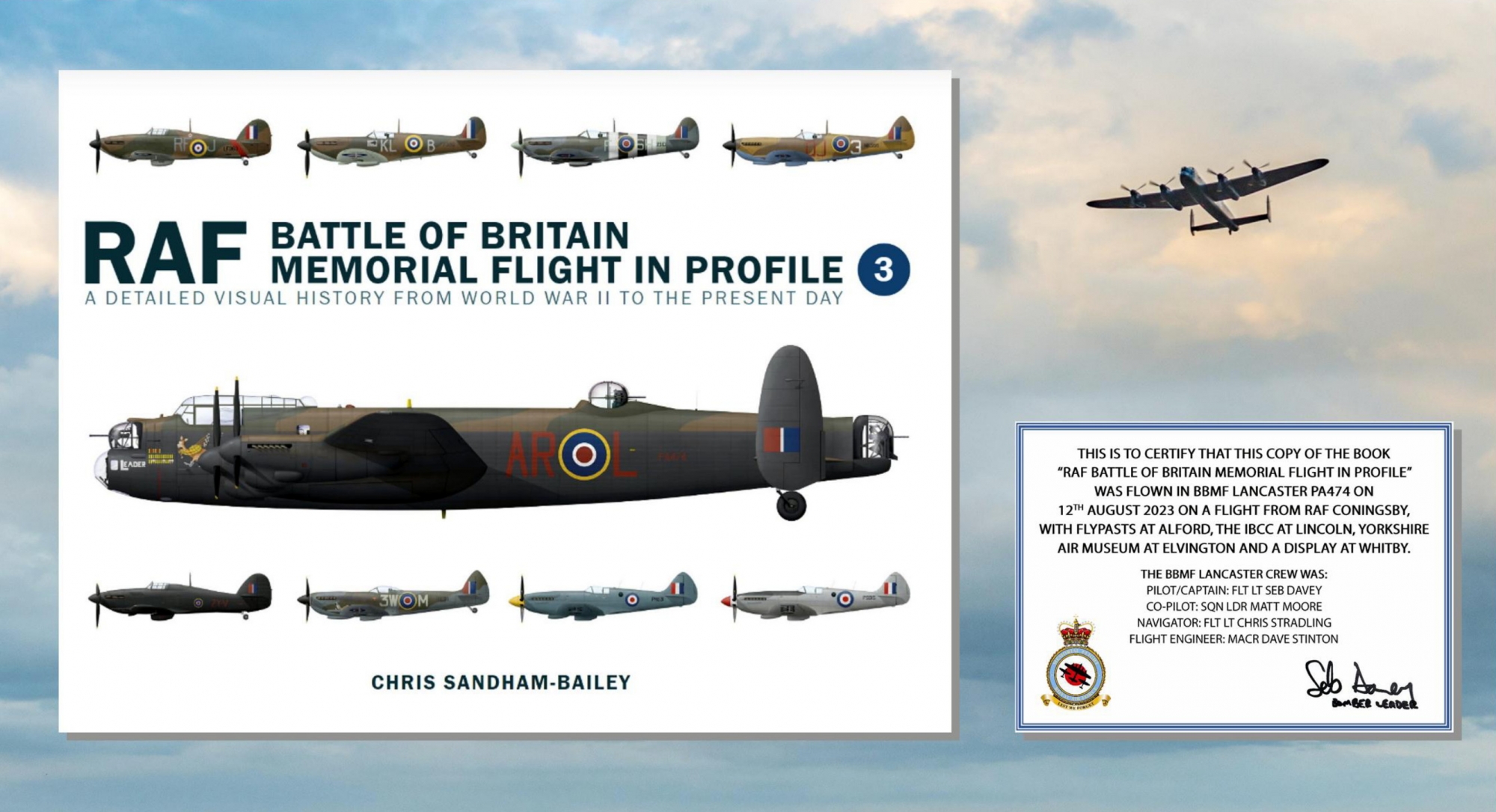 This month, one lucky Club member will win a special copy of Chris Sandham-Bailey's new book 'RAF Battle of Britain Memorial Flight in Profile', signed by the author and BBMF aircrew.
To make it really special, this copy of the book was flown in BBMF Lancaster PA474 on 13th August 2023. The 300-page book normally costs £39.99.
Pages